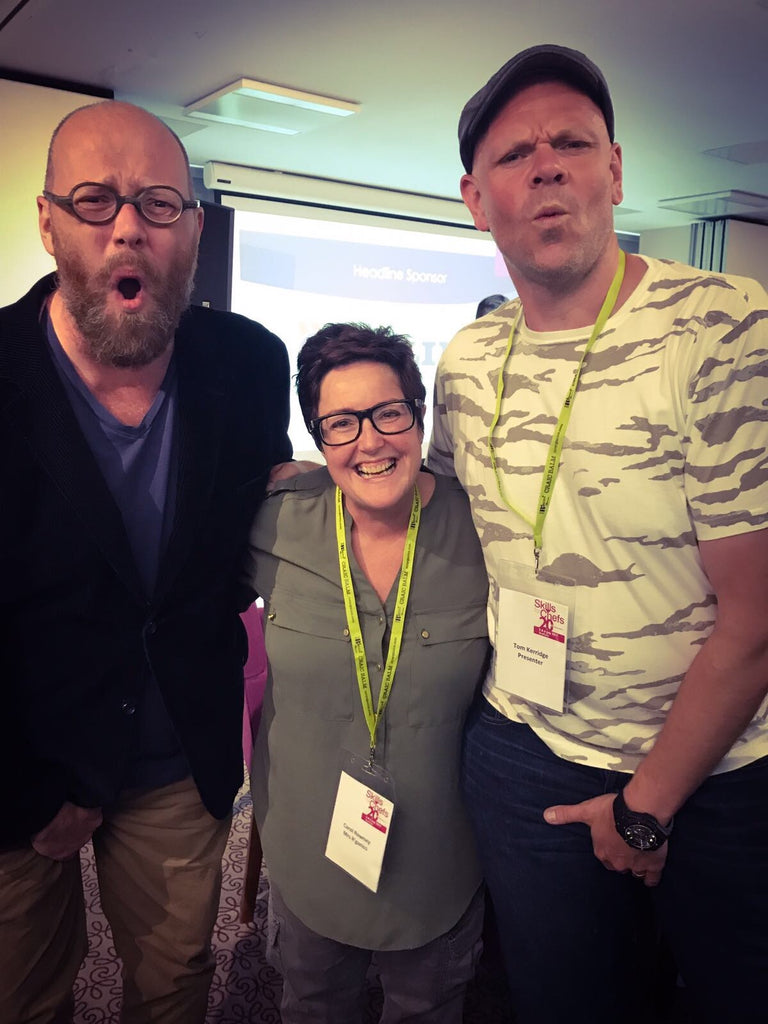 In July 2017 Mrs R'ganics had the pleasure of sponsoring the Lanyards and attending the 20th Anniversary of the fabulous Skills for Chefs promoting her Craic Balm.
Over 200 industry chefs attended with demonstrations from Paul Cunningham + Claire Clarke and an audience with Gennaro Contaldo + Tom Kerridge.
We had great Craic and the Mrs R'ganics Craic Balm went down a storm with chefs and students alike.  The great unspoken #chefslife has an alternative to talc or cornflour.
In May 2017 Mrs R'ganics travelled to Lisdoonvarna, Galway, Co. Clare to team up with Yes Chef Ireland team for their 300km cycle starting and finishing in Lisdoonvarna.  She launched her "Craic Balm"-an organic balm for chefs and cyclists whilst her hubby cycled with Wendy Preston and 55-chefs taking in some stunning scenery along the way.  Mrs R acted as fixer upper and her Craic Balm and Muscle Rub went down a treat.
In January 2017, sponsored by GO FOR IT Mrs R hit the buses and billboards in North Down.  Whist checking out the rears of buses in Bangor Bus Station Mr R was challenged by a bus driver.  He replied "my missus is on the back of your bus".  The bus driver replied "did she fall asleep?" as he got onto the bus to see where she was.